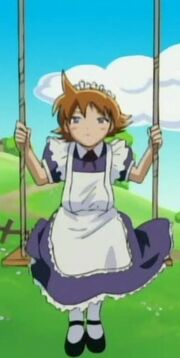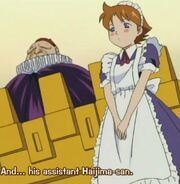 Haijima is the maid servant of Dave. Since he is immobile, she helps to serve him the meals which he judges.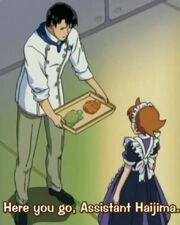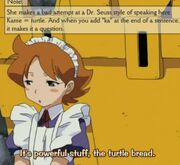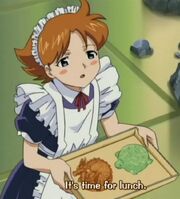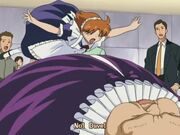 She appears to care for him greatly because she is traumatized when he is murdered along with Ryo by Kazuma's food.
She is actually seen on screen prior to Dave in episode 16 because she swings in first to introduce him.